Have Questions About Our Seminars?
Hypermobile Spectrum disorder, Ehlers-Danlos Syndromes - management across disciplines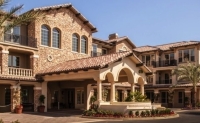 Hypermobile Spectrum disorder, Ehlers-Danlos Syndromes - management across disciplines
This seminar series is designed to provide a deeper understanding of the movement and neuromuscular approaches in the evaluation & management of hypermobile spectrum disorders and Ehlers-Danlos Syndromes. Interdependence between the fascial, autonomic, and immune system will be a focus of discussion and practice. Clinical reasoning of the evaluation and management process and its integration with cross-disciplinary procedures will be discussed along with extensive hands-on practice and feedback including diagnosis, pathophysiology, imaging, interventions (manual, motor planning, medical, holistic, neuropsychologic).
Target population: physiotherapists, chiropractors, acupuncturists, massage therapist, athletic trainers, occupational therapists, medical doctors, doctors of osteopathy, psychologists
Seminar Details
Date: June 17-18, 2023 (take note that Jun 18 is Father's day)
TImes: Day 1: 9am - 5pm; Day 2: 9am - 3pm
Location: Fullerton Marriott at California State University 2701 Nutwood Ave Fullerton, CA 92831
Instructors: Clare C Frank DPT, Tina J Wang MD
Course Objectives
Discuss and demonstrate the interdependence between the fascial, autonomic, and immune system.
Refine observational analysis of posture, movement, and gait in the hypermobile population.
Refine palpation and evaluation, treatment & interventions.
Refine techniques for facilitating neuromuscular function and movement in the hypermobile population.
Demonstrate the integration of hands-on procedures and movement concepts in the assessment & management of hypermobile syndromes.
Discuss and refine inter-disciplinary communication and collaboration in the treatment of complex patients.
Clare C. Frank, PT, DPT, MS
Doctor of Physical Therapy
President/Founder: Movement Links, Inc.
Board-Certified Clinical Specialist in Orthopaedic Physical Therapy
Fellow of the American Academy of Orthopaedic Manual Physical Therapists
Instructor: Movement Links Series, Dynamic Neuromuscular Stabilization, Janda Approach to Musculoskeletal Pain Syndromes
Certified Vojta Therapist
Specializing in the human movement system
Dr. Frank has always been fascinated by movements and capabilities of the human body. She grew up in Malaysia, where she dedicated most of her childhood to playing competitive badminton. Her days were filled with hours of rigorous training and conditioning, all of which prepared her to win numerous state and national competitions. Shortly after representing Malaysia in the International Women's Uber Cup Championships (equivalent to Davis Cup in tennis), she left to study physiotherapy at Northern Illinois University (NIU), through a sports scholarship. While at NIU, she received All-American honors and the distinguished Broderick Award (now known as Honda Award) in badminton.
Her physiotherapy career began in Los Angeles, where she still continues to practice. As a strong proponent of life-long learning, she pursued an Advanced Master of Science degree in Physical Therapy and Biokinesiology at the University of Southern California and later on, an Advanced Standing doctoral degree in Physical Therapy from Western University of Health Sciences. She has been privileged to study under the tutelage of some of the pioneers in the movement system and functional medicine, namely, Shirley Sahrmann, PT, PhD, Vladimir Janda, MD, Karel Lewit, MD, and Pavel Kolar PT, PhD. Their profound impact on her professional life has inspired her to integrate various rehabilitative and pain science approaches into her current practice, as well as educating and empowering those around her.
She has been given many opportunities to share her area of expertise in the movement system to impact many clinicians both in the U.S. and internationally. She still maintains a limited practice at a clinic in the Los Angeles area (Pasadena) where she provides in-person consultations, when she am not lecturing or mentoring at hospitals, clinics and universities.
Tina J Wang MD
https://tupelopointe.com/about/tina-j-wang-md
Medical Doctor
Board-Certified Physical Medicine & Rehabilitation Specialist
President/Founder: Tupelo Pointe, Inc.
Specializing in the fascial system
Dr. Tina J Wang is a board certified Physical Medicine & Rehabilitation medical doctor with a special focus in the emerging field of Fascia. Dr. Wang holds professorship positions at the University of California Riverside and Loma Linda School of Medicine and is core faculty for the musculoskeletal curriculum including the use of ultrasound based diagnosis and interventions. In her private clinic, Dr. Wang sees patients with Ehlers-Danlos Syndrome and Hypermobile Spectrum Disorders.
One of Dr. Wang's areas of academic interest is in the emerging field of Fascia (Connective tissue). Her published research focuses on ultrasound characteristics of fascial dysfunction to improve clinical understanding, diagnostics, and treatments of myofascial pain syndromes, Ehlers Danlos Syndrome and Hypermobility Spectrum Disorder. She travels the world to conduct research and give presentations on fascia. She has published research in numerous medical journals and is reviewer for many medical journals regarding fascia research.
TERMS:
Cancellations must be received in writing 30 calendar days prior to the start of the course for a full refund, less $150 administrative fee. No refunds will be granted after this 30 day date. The Brain Cell, Inc., reserves the right to cancel the seminars up to 30 days prior to the start date for a full refund for circumstances beyond our control or if insufficient numbers of participants have registered for the course. In the event of cancellation, The Brain Cell & the host site are not liable for expenses incurred by registrants, including but not limited to airline or other travel, hotel, car reservations or food.
Event Information
| | |
| --- | --- |
| Event Date | 06-17-2023 9:00 am |
| Event End Date | 06-18-2023 3:00 pm |
| Individual Price | $700.00 |
| Instructor | Clare C Frank DPT, Tina J Wang MD |